Corey Sharpe Pastor
Pastor Corey was appointed to Huntingtown in July of 2016. He is a native Tarheel, and served as a youth pastor for ten years before receiving his first appointment in 2004. Corey attended Liberty University (BA, Biblical Studies), Evangelical Seminary (MDiv) and completed his Doctor of Ministry in missional leadership at Fuller Theological Seminary. His ministry passion is empowering the church to engage their neighborhoods and communities as mission fields. Corey spends his free time with his wife Julie and their four children, Jacob, Abigail, Nora and Eli. You can read his blog at www.mysixdays.com.
Teresa Ross Office Administrator
Teresa is our Office Administrator. She also teaches 2nd/3rd Grade Sunday School and faithfully attends Bible Study and Christian Book Club. Teresa enjoys traveling, hiking, reading and teaching children about God's great love. She is committed to continually strive for a deeper level of understanding of God's Word through study and prayer. She also firmly believes that everyone should commit their lives to "doing all the good they can" (John Wesley). Teresa happily lives in Huntingtown with her husband, Bill, and her son, Jared.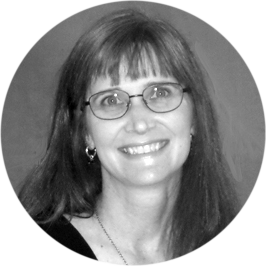 Sheila Isaacson Children & Youth Ministry
Sheila is on staff full-time at Huntingtown UMC as the Children/Youth Ministry Director. In her opinion, she has the best job there is to have! She believes her role in ministry exists to develop relationships and help children/teenagers meet and follow Jesus. In order to facilitate that type of spiritual growth, she understands it is not enough to simply rest on what she currently knows and/or has experienced, she strives to always keep learning to further her own journey. Sheila and her husband David live blessed with each other, their two beautiful teenage children, and two rather spastic dogs. Chaos is her hobby.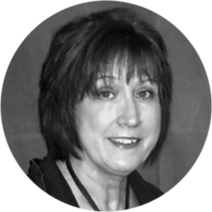 Debbie Weir Creative Arts & Adult Education
Debbie is on staff part-time at Huntingtown UMC as the Adult Education coordinator and the Creative Arts Director. She is energized and inspired by delving into the Bible with her co-learners and firmly believes that group study is essential for spiritual growth. Debbie holds a Master of Theological Studies degree from Wesley Theological Seminary and is a master-certified Biblical Storyteller. She enjoys the theater, loves to travel and has recently taken up cookie decorating. Debbie and her husband, Lester, have lived in Huntingtown since 1991 and have two grown sons.
Rick Penix Sanctuary Choir Director
Rick has directed the Sanctuary Choir at Huntingtown United Methodist Church since the Spring of 1994. Rick taught band and chorus in Calvert County from 1981-1997. Rick earned his Bachelor of Arts Degree in Music Education from Marshall University in 1981 and his Master's Degree in Administration and Supervision from McDaniel College in 2003. Curently, Rick serves as the Coordinator of Instrumental Music with the Montgomery County Public School System where he oversees all aspects of the band and orchestra programs in the school district and supports 120 music teachers. Rick lives in Prince Frederick, Maryland with his wife Nicole, son Trevor, and daughter Sophie.
Melissa Miller Sanctuary Organist
Melissa Miller was baptized, confirmed and married at Huntingtown United Methodist Church. She learned to play the organ at age 9, and has been playing the organ in the Sanctuary since the age of 11. She accompanies the Sanctuary Choir each Sunday and on special occasions, including weddings
,
funerals
, and special services
. She has served on the Church Council as the Worship Team Leader, helped at church dinners, Sunday School, and youth group activities. She lives in Prince Frederick with her husband and the love of her life, Jay. Melissa and Jay have two sons, Kevin and Andrew
. Both sons are married, and Kevin and his wife, Bernadette, are expecting a baby in Spring 2021
.
Melissa recently retired from Calvert County Government after 33 years of service. Melissa loves her God, her family, traveling, riding her Harley Davidson motorcycle, taking
lon
g
reflective walks, cooking, and spending time with her family.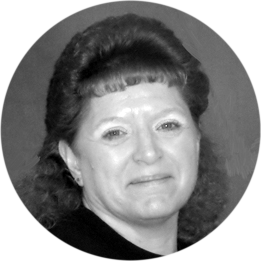 Cheryl Simmons Nursery Co-Director
Cheryl started working with children 23 years ago when she opened her home daycare so that she could be home with her own three children. She has been working with children ever since and has pursued classes in early childhood development. We are pleased to have Cheryl providing capable and caring hands to our little ones. Cheryl makes her home in Calvert County with her husband of 28 years, Charlie.
Carrie Hutchinson Nursery Co-Director
Carrie opened her first daycare after having her first child so she would be able to stay at home with him. Her daycare remained open for 10 years until she had her twin daughters. She was a Sunday school teacher for the two-and-three-year-old class. Carrie works at HUMLC in the two year old class & substitutes in CCPS. We are pleased to have her provide experienced and kind hands to our little ones. Carrie makes her home in Huntingtown & she enjoys activities with her family like boating and eating crabs.
John Polko Contemporary Music Director

John Polko, II has been playing the drums since the age of 7. He is a self-taught drummer, having no formal training and learns songs by ear as he does not read music. During high school John was a member of the South River Marching Band, playing the snare drum. Through the years John has been a member of several local bands and is currently with the 360 Band. In addition to the drums, John also plays guitar and keyboards. John lives in Huntingtown with his wife Shelley, daughter Jessica, son Logan and granddaughter Laniya. In addition to playing music, John works for Bay Country Contractors in Leonardtown as an excavating foreman. In his spare time, John enjoys watching football (go Redskins!), eating crabs and spending time with family and friends.